HFLS seeks academically talented students of diverse cultural and economic backgrounds. They are the frequent prize winners in all subject areas at home and abroad, including Harvard MUN, World Scholarship Cup, Math andScience Olympics for high school, to name only three.

Our graduates are highly praised for their adaptive abilities towards a new environment. Many of them are today's entrepreneurs and innovators in all walks of life. In 2010, two HFLSers, Sun Taiyi and Dai Lei, were honored among USA's Ten Outstanding Chinese Young People of the Year, namely the Big Ben Award, for what they have achieved in their professional area and their effort in bridging two cultures.

It is equally worth mentioning that a volunteering spirit is greatly valued in the HFLS community. On a yearly basis, groups of volunteers, students and teachers, go to remote areas in China and work for weeks as school teachers in the villages, helping to overcome the cycle of poverty.
Zhang Yan, China's ambassador to India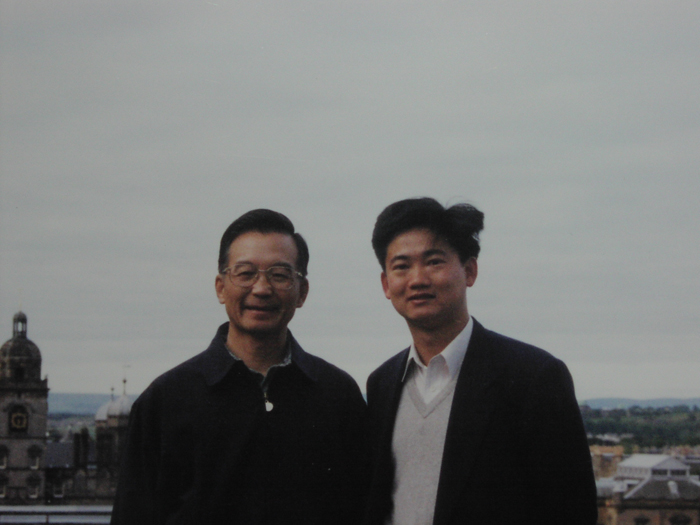 Shao Zheng, China's US embassy counselor (right)
Zhang Jianmin, China's US embassy counselor (standing)
HFLS delegation at International Model United Nations in New York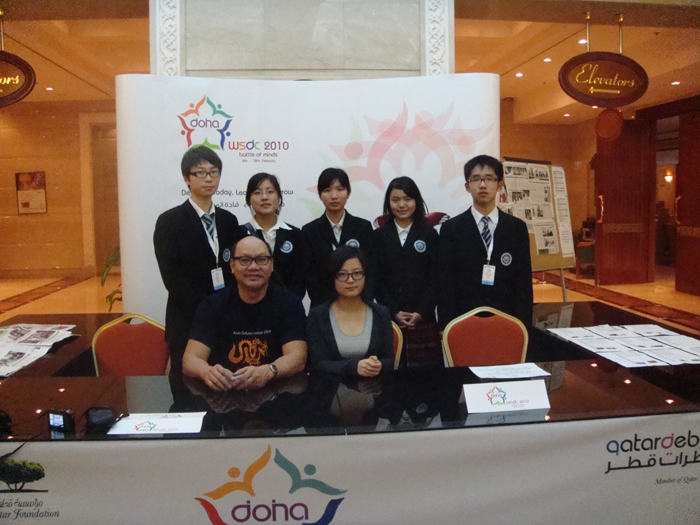 HFLS students in the 22nd World Debate for High Schools
HFLS student winning S.-T Yau High School Mathematics Awards, and taking photos with Mr. Shing-Tung Yau
HFLS student winning the gold prize at National Chemistry Contest for High School Students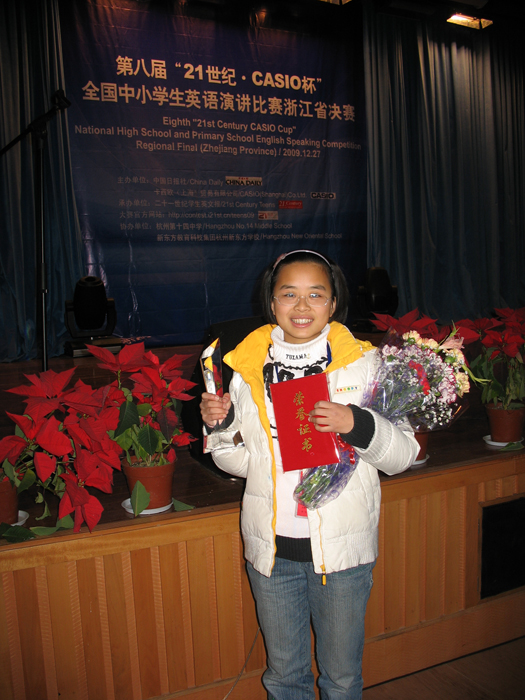 HFLS student champion at National High School English Speech Contest
HFLS Choir winning the first prize at Zhejiang Provincial Choir Games for Young Students
HFLS aerobics team winning the first prize at Hangzhou Aerobics Competition for Middle Schools
HFLS students volunteering in remote villages as teachers
HFLS students volunteering at local nursing homes